Introduction to Indiana Defensive Driving
For many of us, we travel by car, truck, van, etc. on a regular basis. What we do not realize, however, is that driving can be a very dangerous act if not done properly.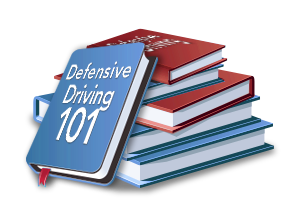 According to the Indiana State Police and IN.GOV, 188,132 traffic collisions resulted in injury or property damage in just 2011 alone. If you have received a moving traffic violation or would like to help prevent further accidents from occurring, you are able to take a defensive driving Indiana course to dismiss your violation and learn the rules of the road.
What is Indiana Defensive Driving?
Defensive driving is a course that is specifically created for drivers in order to help them become more aware of their surroundings, while also becoming a better and safer driver. Our Indiana driving school can be done all from home. Each of our home study courses are created to make you a more confident driver. Our programs provide up-to-date laws, mind-blowing statistics, fun facts, and engaging graphics. Whichever way you choose to take your Indiana driving school, you will finish as a stronger-minded driver.
Benefits of Indiana Defensive Driving
If you have received a traffic violation or a letter of suspension from the Indiana Bureau of Motor Vehicles (BMV), taking a defensive driving Indiana course is your best option. When you obtain a traffic citation and take a defensive driving Indiana course, you will:
Keep your insurance premiums from rising.
Remove up to four (4) points from your driving record.
Keep your driver's license from being suspended.
If you need to take an Indiana driving school to comply with a BMV requirement, not only will the above be applied, but you will also:
Have 90 days to complete the course.
Have your license re-instated if it is already suspended.
If you are solely taking the course to remove a recently-received traffic citation, you are allowed to take the program once every 18 months. On the other hand, f you have received a letter from the BMV, you will have to complete the course by your assigned due date.
*If you have further questions in regards to your eligibility, please contact your court or the Indiana BMV for more information.
Once your eligibility for the course has been determined, you will be able to register for Indiana defensive driving and start immediately, if you choose to take the online program. Once enrolled, the course offers:
24/7 live customer support.
Access to log off and on the course as you please.
As many chances are you need to pass the quizzes and final exam.
Easy multiple-choice or true/false questions.
And more!
Course Curriculum
In any defensive driving school, Indiana has a set curriculum to ensure that you learn the lessons you need to in order to improve your safe driving skills. In an Indiana defensive driving course, you will learn about: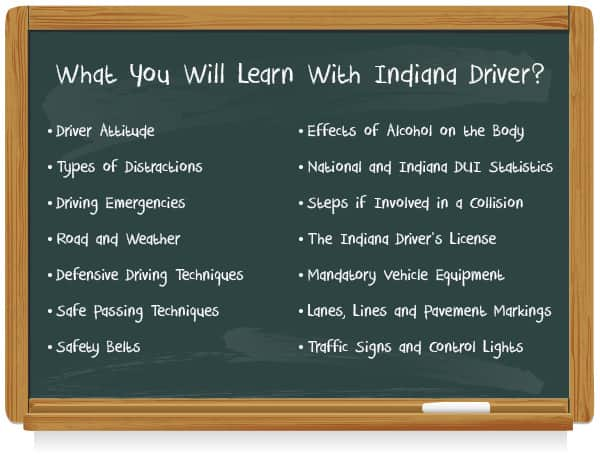 Finishing Indiana Defensive Driving
Once you have completed the home-study course, your certificate of completion will be electronically sent to the Indiana BMV within 24 hours. You do not have to wait for mailing or worry about your certificate not being sent—this is done automatically.
Additionally, if you are participating in the course for volunteer purposes or for a court, your certificate will be mailed to you. Certain courses will notify the Vanderburgh Court by electronic notification. All other courts in the State of Indiana require the original copy of your completion certificate.